Get Inspired by the Designer Rooms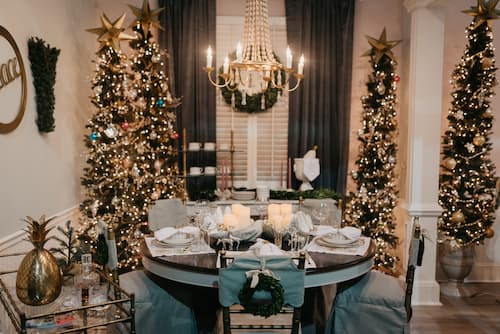 If you are looking for inspiration for holiday decorating, look no further! Inspiration abounds in four beautiful designer rooms decorated by Richeson Properties and Interiors, LLC., and CGalloway Designs. This year's rooms will feature ideas for outdoor living and the home office, as well as special ideas to spruce up the heart of your home.
Rooms Designed by: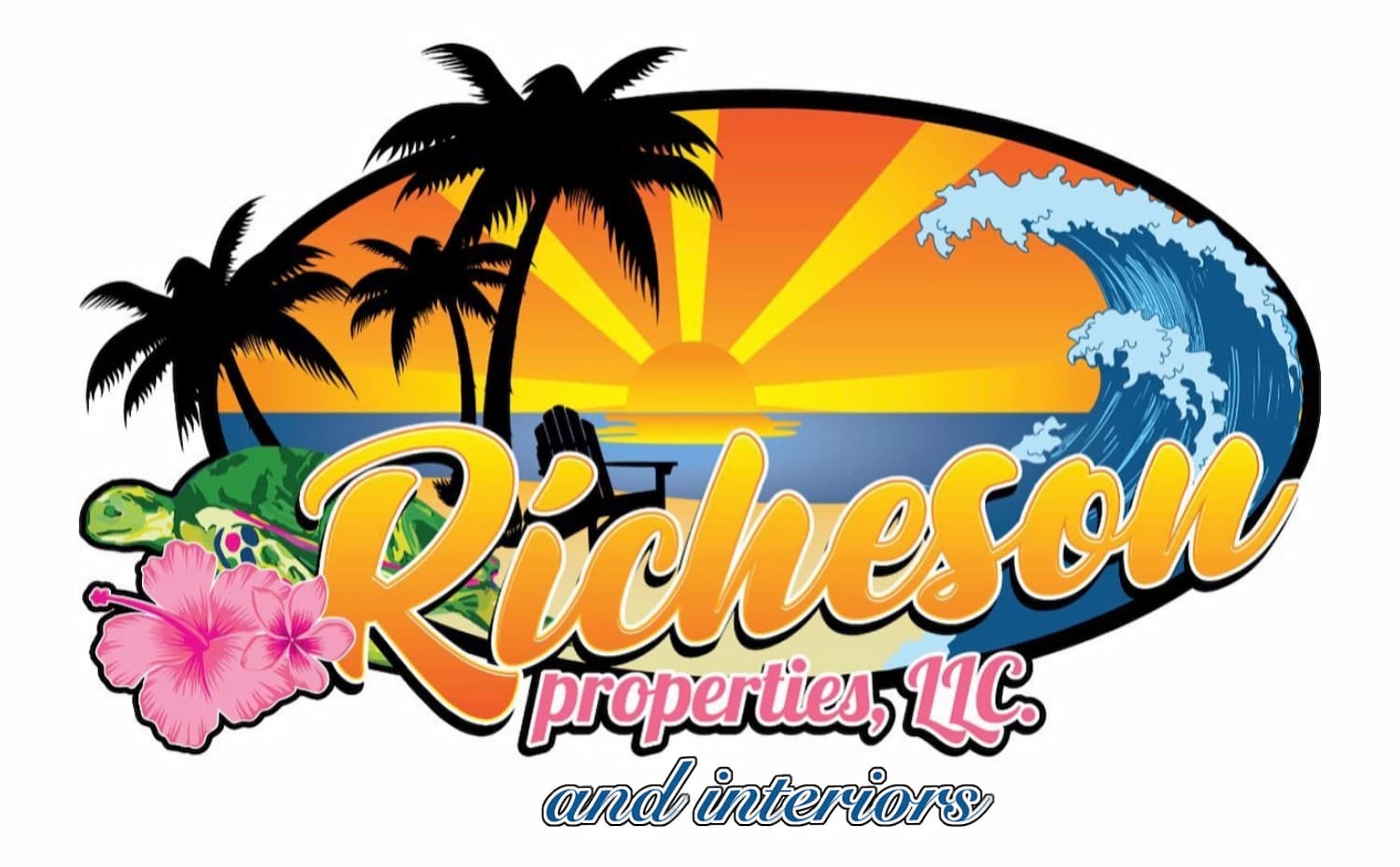 2021 Designer Rooms
Room 1
Title – Snow Cream Fantasy
Room – Sunroom
Our Southern winters don't often allow us the luxury of snow cream. Yet we decorate our sunrooms and like small children, wish for glistening snow outside. This room gives you a transformed summer space while overlooking a snow cream fantasy.
Credits:
Design – Carolyn Galloway, CGalloway Designs
Paint – Sherwin Williams
Backyard Mural & "See Thru" Fireplace – Mary London Szpara
Room 2
Title – Cotton Candy Christmas
Room – Studio
"Cotton Candy Christmas" simply refers to the dreamy pastels in this room. Breaking from more traditional colors gives us some a feeling of "brand new" while others might feel serenity in the soft peaceful colors. May your heart be light and filled with peace this season.
Credits:
Design – Carolyn Galloway, CGalloway Designs
Paint – Sherwin Williams
Room 3
Title – A Little Bit of Sweetness
Room – Breakfast Room
Be inspired to upcycle sweet Christmas memories. This cozy little breakfast nook has been designed to bring back the look of Christmas past with a recreated dining set restored with paint. Sweetly designed, it is sure to create wonderful memories in the heart of your home.
Credits:
Design – Beth Richeson, Richeson Properties & Interiors
Lowes of Concord

Room 4
Title – All Snuggled in Their Beds
Room – Bedroom
In order to dream of those sugar plums dancing, one must make sure to bring yuletide cheer to their bedroom! Enjoy a cozy Christmas bedroom, decorated with Christmas bedding and décor.
Credits:
Design – Beth Richeson, Richeson Properties & Interiors
Lowes of Concord