Our team is now on site at the venue. If you have questions, please call the show office at 704.347.8787.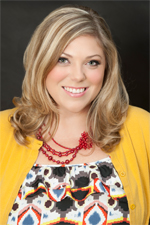 Jennifer Smetana
Show Manager/Operations
JenniferW@mpeshows.com
704.969.6804
Get a Booth Quote

Originally from South Carolina, Jenn has lived in Charlotte since 1989. A self-proclaimed Southern Belle, she enjoys being with her family and friends, adding stamps to her passport, cooking, and has a not-so-secret obsession with reality TV.

Holiday Design Tip: Small house and no room for a tree? Purchase bundles of tree branches from your local Christmas tree farm for $5, and transform them into stunning table scapes. All you need is a hurricane globe, Christmas tree branches, ornaments, ribbon, and a little imagination, and you have gorgeous inexpensive holiday décor with very little clean-up!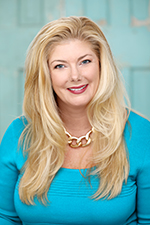 Tina Robinson
Show Manager
TinaR@mpeshows.com
904.622.9140
Get a Booth Quote

New to the team, Tina is a Boston native who lived in Arizona for 22 years and has lived in Cary, NC since 2015. Tina has been in the trade show industry for over 15 years. She has been an exhibitor, promoter and show manager. A lake lover and boat enthusiast, she enjoys spending her free time on Lake Norman and Lake Winnipesaukee in New Hampshire.

Holiday Design tip: Hang candy canes among tinsel and twinkling lights on the tree for a playful touch that harkens back to childhood. Tie colored ribbons or twine around them as hangers for a nostalgic look.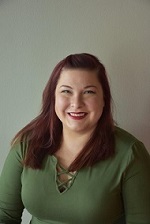 Amanda Kessler
Exhibit Sales Consultant
AmandaK@mpeshows.com
704.969.6817
Get a Booth Quote

Born and raised in the Charlotte area, Amanda enjoys music, adventures, and experiencing new things. You can usually find her at a live concert or at the airport. She's easy to spot with her fiery red hair, great big smile, and bright signature colored sunglasses.

Holiday Design tip: Upcycling is big right now! You can paint old CDs with chalkboard paint and create your own ornaments. This way you can re-decorate them each year to fit your décor theme or even countdown to Christmas day.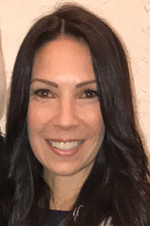 Rita Juracka
Show | Office Administrator
RitaJ@mpeshows.com
704.969.6818

Rita is the newest member of the Southern Christmas Show team...Welcome! She is a Chicago native with a background in trade shows, real estate and the administrative field but has been in the Charlotte area since 2001. A true baseball fan, she roots for her Chicago Cubs year round. Rita and her family enjoy spending time together especially when it means a trip to the beach or mountains! She enjoys golf, softball and kayaking on Lake Wylie.

Holiday Design Tip: Add something new to your holiday decor each year! Rita and the girls in her family get together to make ornaments, wreaths or whatever they fancy for that year but do it together and gain new decorations!
For media inquiries, please contact:
Brianna Stahlmann, Consumer Marketing Manager, BriannaS@mpeshows.com

For social media inquiries, please contact:
Thea Scrimger, Social Media Manager, TheaS@mpeshows.com