COVID-19 NOTICE:
The Southern Christmas Show scheduled for November 12-22, 2020 has been canceled as a result of the Coronavirus (COVID-19) pandemic. During this time, we urge all in the community to follow guidelines from local public health officials. The well-being and safety of all attendees and exhibitors are our first priority in creating a dynamic marketplace. Be safe, and we look forward to seeing you next year in person at the Southern Christmas Show, November 11-21, 2021, at the Park Expo and Conference Center.

Stay tuned on social media and for website updates, we are working to bring the show to life online so you may continue to shop and support our exhibitors.

What do you get when you combine an Olde Town filled with charming shops, festive music, smiling faces, crafts galore, yummy food, holiday decor, local wines, Santa, over 450 holiday merchants with gifts for all ages and enough fun to last all year? You get the 53rd annual Southern Christmas Show! All under one roof, and waiting to welcome you.
Dates & Hours
Sundays, Monday, Tuesday & Wednesday: 10:00 a.m. - 6:00 p.m.
All other days: 10:00 a.m. – 9:00 p.m.
Preview - Check back for dates and times.
Early Bird VIP - Saturday, November 14, 2020 Only: 8:00 a.m. - 10:00 a.m.
*Discount and Complimentary Tickets will not be accepted for Preview Night and Early Bird VIP.
Show Location
The Park Expo and Conference Center
800 Briar Creek Road
Charlotte, NC 28205
theparkexponc.com


DIRECTIONS
You can find directions by clicking here.
PARKING
General Parking: $8 at the gate. Cash, VISA, MC, AMX and DSC.
Valet Parking: $20. Cash only.

The parking lots at The Park Expo will open two hours prior to show open each day for attendees.
There are more than 4,000 parking spots at and immediately adjacent to The Park Expo & Conference Center, but they tend to fill up quickly. Lots at The Park, plus Bojangles Coliseum, Ovens Arena, Golden Green Hotel, and even the nearby elementary school (weekends only), all open two hours prior to the show open each day. Come early for the most convenient parking! Look for free golf cart shuttles being run by the Shriner's to whisk you from your car to the door—grab a seat if you spot one!
Handicapped Parking
Customers must inform the parking attendant that they need or would like handicapped parking. After paying for parking, the attendant will then give instructions on how to get to the handicapped parking area. To insure your parking, the customer must hang their handicapped placard from the mirror or notify the attendant that the vehicle has a permanent handicapped parking tag.

Admission
Preview: Check back for date and times.
Admission (Online or At the door) $24
*Discount and Complimentary Tickets will not be accepted for Preview Night.

General Admission
Adults (At the door) $15
Adults (Advance Online) $13
Children ages 6 - 12 $4
Children ages 5 & under FREE with a paying adult
Early Bird VIP: Saturday, November 14, 2020 ONLY from 8:00 a.m. - 10:00 a.m.
Admission (Online or At the door) $20
No strollers, wagons or carts.
*Discount and Complimentary Tickets will not be accepted for Early Bird VIP.
Group Tickets
$12.50 per person for groups of 20 people or more (Advance Only).
Do you have a group that is interested in coming to the show? It's easy to sign up and received a group discounted price.
Contact us today to place your order or for more information...704.965.5185 or Click Here to email now!

Harris Teeter
Check back for a complete list of locations selling tickets for the 2020 show!

I'm unable to find my tickets!
You may have your ticket confirmation email resent to you by visiting the following link: https://www.microspec.com/tix123/Resend.cfm

Interested in Corporate Tickets?
Click here to contact a representative about the Corporate Ticket Program.

Wheelchairs:
Standard size push wheelchairs are available on a first come, first serve basis at the Coat Check Desk in Liberty Hall. You will be asked to provide a driver's license, which we will hold until the wheelchair is returned. Wheelchairs may not be reserved. Oversized and motorized wheelchairs are not available.
2020 Hotel Partners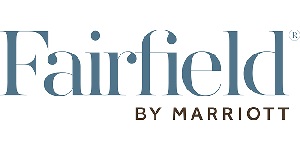 Check back for Hotel deals!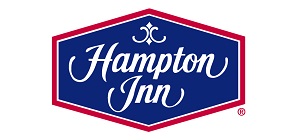 Check back for Hotel Deals!
Southern Christmas Show makes Trips to Discover's Top 6 List of Holiday Events in NC!
View Article