What do you get when you combine an Olde Town filled with charming shops, festive music, smiling faces, crafts galore, yummy food, holiday decor, local wines, Santa, over 450 holiday merchants with gifts for all ages and enough fun to last all year? You get the 51st annual Southern Christmas Show! All under one roof, and waiting to welcome you.
Dates & Hours
Sundays and Tuesday: 10:00 a.m. - 6:00 p.m.
All other days: 10:00 a.m. – 9:00 p.m.
Veterans Day: 10:00 a.m. - 9:00 p.m. (Monday, November 12 ONLY)
Senior's Day: 10:00 a.m. - 6:00 p.m. (Tuesday, November 13 ONLY)
Preview Night - Wednesday, November 7, 2018: 5:00 p.m. - 9:00 p.m.
*Discount and Complimentary Tickets will not be accepted for this evening.

NEW! VIP Shopper Morning
Friday, November 9 & Wednesday, November 14
8:00 a.m. - 10:00 a.m.
Adults $24 online or at the door
NO wagons, strollers, carts allowed!
*Discount and Complimentary Tickets will not be accepted on these mornings.
Show Location
The Park Expo and Conference Center
800 Briar Creek Road
Charlotte, NC 28205
theparkexponc.com


DIRECTIONS
You can find directions by clicking here.
PARKING
General Parking: $8 at the gate. Cash only.
Valet Parking: $20. Cash only.

The parking lots at The Park Expo will open two hours prior to show open each day for attendees.


There are more than 4,000 parking spots at and immediately adjacent to The Park Expo & Conference Center, but they tend to fill up quickly. Lots at The Park, plus Bojangles Coliseum, Ovens Arena, Green Something Hotel, and even the nearby elementary school (weekends only), all open at 8am each day. Come early for the most convenient parking! Look for free golf cart shuttles being run by the Shriner's to whisk you from your car to the door—grab a seat if you spot one!
PARK FOR FREE
Avoid the long lines and park for free on Saturday, November 10th and Saturday, November 17th! Guests can park for free on both Saturdays of the show at the old Eastland Mall parking lot. Complimentary shuttles will take guests to and from the show from 9:30am-9:30pm.
Eastland Mall is located at 5471 Central Avenue, Charlotte, NC 28212.
GRAB A RIDE
Avoid the hassle of parking and take Lyft! Lyft drivers will access the Park Expo & Conference Area through a dedicated lane for Lyft and Shuttle Buses. Representatives from Lyft will greet you at a dedicated drop-off point very near the front door! Talk about convenience! Lyft is a great way to get to and from the show this year! Plus, Use Code SOCHRISTMASSHOW for $10 in FREE Ride Credit (new users only).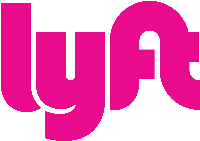 Beat the parking blues! Get important show and parking updates when you need to know, during show days in real time! Choose when alerts come through, so you only receive info when it matters to you. Plus, we promise we're spam free and will stick to critical updates only!
Admission
Preview Night: Wednesday, November 7, 2018 from 5:00 p.m. - 9:00 p.m.
Adults (Online or At the door) $24
*Discount and Complimentary Tickets will not be accepted for Preview Night.

General Admission
Adults (At the door) $15
Adults (Advance Online) $13
Children ages 6 - 12 $4
Children ages 5 & under FREE with a paying adult
Seniors 55+ (At the door) $12 - Tuesday, November 13 ONLY

VIP Shopper Mornings
Adults (Online or At the door) $24
*NO wagons, strollers, carts allowed!
*Discount and Complimentary tickets will not be accepted for these mornings.

Group Tickets
$12.50 per person for groups of 20 people or more (Advance Only).
Do you have a group that is interested in coming to the show? It's easy to sign up and received a group discounted price.
Contact Cyndee Young for more information...330-262-9790 or Click Here to email now!
Harris Teeter
Tickets go on sale at participating Harris Teeter stores on October 17th! Click Here to see a list of all participating stores. SAVE $2.50 with your VIC Card...$12.50 ($15.00 at the door).
I'm unable to find my tickets!
You may have your ticket confirmation email resent to you by visiting the following link: https://www.microspec.com/tix123/Resend.cfm

Interested in Corporate Tickets?
Click here to contact a representative about the Corporate Ticket Program.

Wheelchairs:
Standard size push wheelchairs are available on a first-come, first served basis at the Coat Check Desk in Liberty Hall. You will be asked to provide a driver's license, which we will hold until the wheelchair is returned. Wheelchairs may not be reserved. Oversized and motorized wheelchairs are not available.
Hungry at the Show?
Check out the options at the show...
Jumpin' Java and Bakery - Shop #19 in Liberty Hall - Gourmet coffee, breakfast items, sandwiches, sodas and specialty beverages
Queen City Cafe - Front of Liberty Hall - Sandwich Max - Made to order subs and wraps
On the Ramp between Liberty and the Central Lobby:
Big Franks - World Famous 1/4 Lb. Angus All Beef Hot Dogs
Helmut's Strudel Puffs - Broccoli Puff, Spinach Puff, Wellington Roll, Chicken Roll and Puff Dog
Lil Orbits Mini Doughnuts
Helmut's Pretzel Twist Stand
The Carvery - Hand carved turkey and ham sandwiches
Spoons BBQ
Chick-Fil-A
Central Lobby:
The Park Cafeteria/Homesteads Grill - Hot breakfast served daily, Southern Meat and two sides, Vegetarian Plates, Italian entrees, Hamburger and Cheeseburger served with chips, Grilled Chicken sandwich, Chicken tenders and fries, Variety of fresh salads and wraps, Coffee bar, sodas, Sweet tea, Beer & Wine
Bruster's Ice Cream & Nathan's Hot Dogs - Independence Hall Lobby - Ice Cream, Hot Dogs, Chocolate Sundaes, Hot Chocolate and Apple Cider
Bavarian Roasted Nuts - Booth #3604 in Freedom Hall - Various Nuts, Chocolate Covered items and gift containers
Helmut's Strudel - Booth #3204 in Freedom Hall - Apple, Cherry, Almond Apricot and Cheese Strudel
Freedom Hall Food Court:
Chick-Fil-A (Closed Sundays)
Vitto's New York Pizza by the Slice
2018 Hotel Partners
Don't forget to book your hotels early!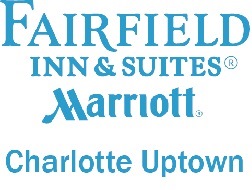 Click here to book your hotel today!

Discounted rate of $125.00 per night with complimentary overnight parking available:
Start Date: 11.2.2018
End Date: 11.20.2018

Last day to book: 10.26.2018

Southern Christmas Show makes Trips to Discover's Top 6 List of Holiday Events in NC!
View Article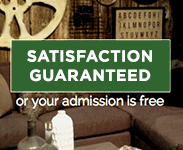 We're so sure you'll enjoy the show, we'll refund your admission if you don't! See the show office for details.