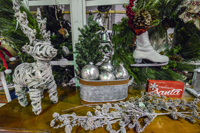 Dazzling Decorations
Fabulous ornaments. Wonderful wreaths. Splendid stockings. Tinsel and trim. Beautiful boxes. Santas and sleighs. Ideas by the bundle for a best-ever holiday home.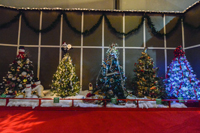 Christmas Tree Lane
Stroll through this year's festive Christmas Tree Lane that featuresfabulously decorated trees from the North Carolina mountains. These trees, each decorated by an exhibitor in the show, will certainly get you in the holiday spirit with creative ideas for your holiday tree.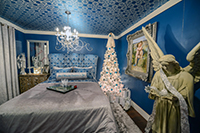 Holiday Designer Rooms
Enjoy fabulous interior settings by top local designers. Bring your camera, pick your favorite, and take home plenty of decorating ideas!