Breeke's Boutique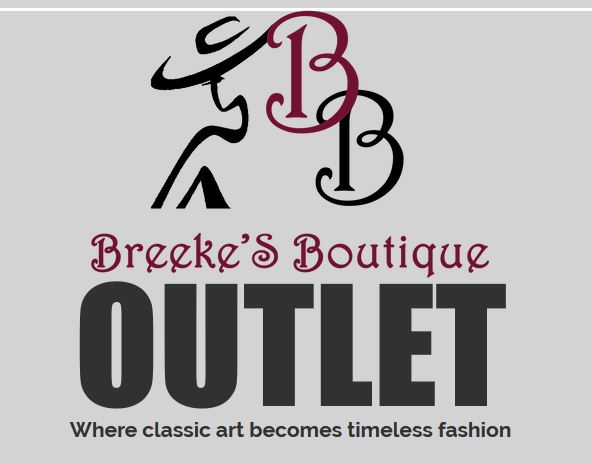 Booth: 16A
Where classic art becomes timeless fashion.
The classic and famous works of art from Van Gogh, Monet, Lautrec, Degas, and Botticelli are transformed into contemporary woman's fashion clothing styled in 3/4, full length and short sleeves as well as tank tops, artfully printed onto a cotton poly blend. Breeke Boutique's garments are designed to provide a beautiful blend of colors along with a maximum sense of style, feel and comfort. These world renowned artist designed fashion tops are hand silk-screened creating an individualized garment where no two are exactly alike. Additionally many of the tops have limited patterns that will be retired after the initial run similar to an expensive piece of art.

Popovers by Breeke are our uniquely designed tops that make great wearable art as one size fits all! Beautifully printed with popular fine art paintings, these art tops can be worn as as a light layered top over tanks, sleeved shirts or as a gathered scarf.

Swing by Breeke is a contemporary collection of carefree swing tops, bolero tops and tunics that can be found in a wide variety of colors and styles including iridescent, crinkled as well as reversible iridescent fabrics. There is also a collection of art inspired prints featuring classic works from Van Gogh, Kandinsky, Klimt and Monet among others whose famous art prints are transformed into fashionable woman's clothing. This collection of easy to wear comfortable apparel is styled in 3/4 sleeves on tunic as well as bolero bodies set onto a microfiber fabric to give the touch and feel of more expensive luxurious fabric but at a much lower price. Swing by Breeke tunics and tops are created to offer an attractive blend of colors along with a stress-free sense of elegance and style. These relaxed casual tops can match with many different bottoms and coordinate as the perfect garment to wear at many diverse functions.
These famous art prints are also available in hoodies, totes, and SO MUCH MORE! Sizes SMALL to 3XL! There is something for everyone....
Visit our website @ breekesboutique.com