The Fishing Caddy - Unique Fishing Gifts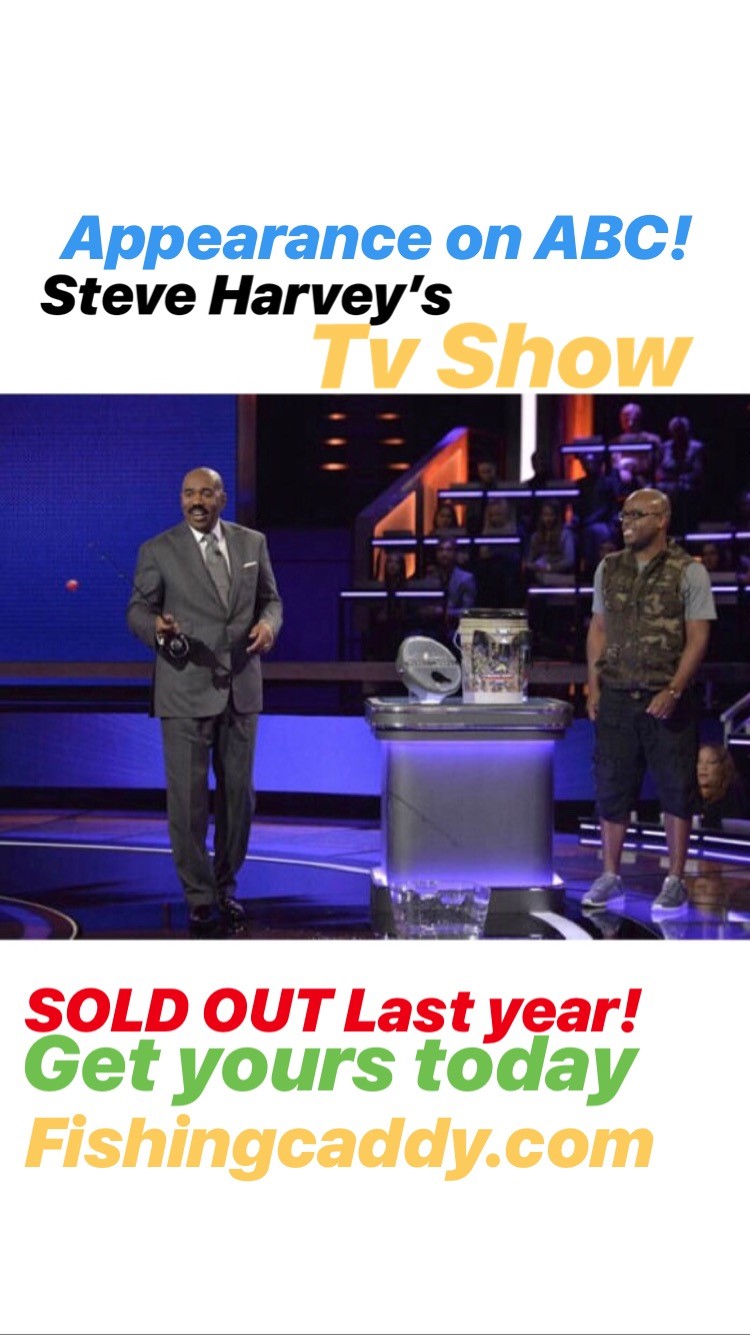 Booth: 2516
19121 W 163rd Place
NEW EXHIBITOR ALERT!
Proudly Made in USA. As Seen on Steve Harvey's Funderdome on ABC. Need a gift for a fishing fanatic? Maybe you want to introduce the sport of fishing to a kid? Or have multiple family members that fish together. This one is a HOME RUN! Voted #1 Made in USA Outdoors Gift for 2017 by Detroit Free Press and all 5 Star Reviews online.
You'll want to stop by booth 2517 first to reserve yours since we SELL OUT every show we have done. The reason we sell out is our product The Fishing Caddy was designed and built with feedback from fishermen and wives of fishermen. Families all over the USA have been waiting for a product that makes fishing easier and less hassle so they can bond and make memories that last a lifetime. That's exactly what you have with The Fishing Caddy. It combines all your gear into one light weight easy to use product. Excellent for Ice fishing and bank fishing year around.
This gift at Southern Christmas show is one of the few gifts that can be given to men, women and children alike and all experience levels. After going on ABC and meeting Steve Harvey we have been super busy and are excited to introduce this fishing gift to the great state of North Carolina. You can also keep all your other gifts inside your Fishing Caddy making it easy to transport all of your shopping to your car.
Stop by booth 2517 and Yell Out "Show me The Caddy!" & get $5 off. We will have limited inventory and are expected to SELLOUT don't miss this opportunity to have one of the hottest, new fishing gifts on the market not sold in stores!