LipSense by SeneGence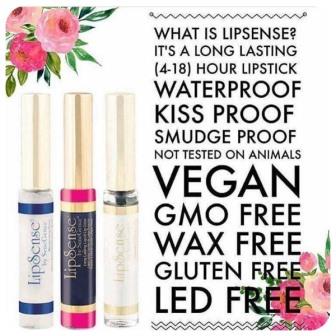 Booth: 2249
LipSense is the BEST LONG LASTING LIP COLOR on the market today. Guaranteed.
LipSense has been on the market for almost 19 years now. Once social media got hold of how great the product really is our sales just exploded because "Everyone" wanted it. It is a 2 step product. Once applied "correctly " your lips will look and feel the best ever! I have been using LipSense for the entire time it has been on the market. Selling it now for 17 years. I am trained to help anyone get the best color choice for themselves. Even if it has to be done thru a text. LOL
Another fabulous product worth mentioning is their long lasting ShadowSense. Put your shadow on in the morning and by evening it is still there. No fading or creasing. So reach out to me and my team and we will give you the best service you deserve no matter where you live.

Show Special **Mention you saw this listing and get 10% off your order. Free gift with a $55 purchase.