Denise Albright Studio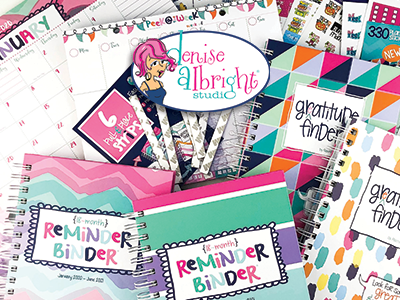 Booth: 2207
313C Motz Avenue
Crush your to-do's...like a Mother!
Show PROMO: Get a FREE Gift when you spend $25 and subscribe to our tribe!
Our products are designed to help busy women manage their wonderfully hectic lives. We offer 2020-2021 planners, weekly & monthly planner pads, meal planner pads, desktop calendars, budgeting tools, planner stickers, gratitude journals, school keepsake and memory scrapbooking items including the mother-saving, turn-key Class Keeper® School Days Binder. In addition, find our other product brands in our booth, too: Reminder Binder®, Peek at the Week®, Dad Pad®, Meal Minder® and Gratitude Finder®.
Our mission is to help you get more done in a day in less time so that you have time to spend with those you love!