Exhibitor Spotlight: Splinters and Rags
The Southern Christmas Show, returning to The Park Expo and Conference Center November 14-24 (with Preview Night on November 13), is the perfect place to start your holiday shopping. With 350+ vendors to shop, including Splinters and Rags, you'll find something for everyone on your list. Before you head to Booth #12 to see the stunning products Splinters and Rags has brought to this year's show, check out our fun interview below.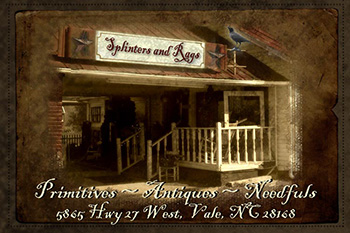 Please describe your products.
"Primitive, farmhouse, shabby chic, and rustic decor and designs. Everything from handmade Santas and snowmen, to jumbo jingle bells and galvanized banners. Authentic Amish antiques, treasures from the barn, and perfectly rustic greenery for home and tree. Ornaments, wreaths, candles, lights, and handmade bows. Don't forget your antique sled and skates for the front porch!"
What's your best tip for the holiday season?
"Don't be locked in to a particular style. Mix different styles and textures. Make your home a reflection of you, not a magazine. Put what you love on display and take time to enjoy your home!"
What are your featured items this season?
"New this year will be lots of reindeer, various jumbo jingle bells, decorated trees , premade bows, and wonderful signs and banners."
What's your best holiday shopping advice?
"For this show...buy it when you see it. Don't wait to see if it's still available at the end of your visit. In general; don't be afraid to buy an item or two for yourself...you're the one doing all the work, you deserve a present too!"
What's your favorite part about being in the Southern Christmas Show?
"Absolutely the customers. After almost 20 years of exhibiting at the southern christmas show we have become one huge family. We get worried if we don't see some of the regulars within the first few days. Even if the buildings are crazy busy, all the shoppers are in a wonderful, festive spirit!"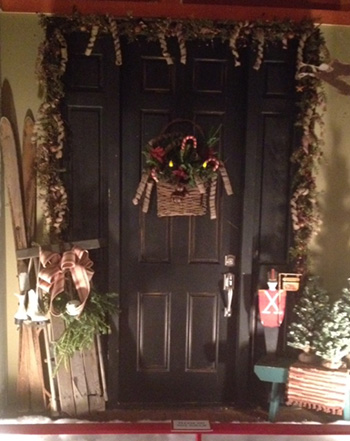 What's your favorite Christmas movie?
"Elf."
Is there anything else you think folks should know about your business?
"We are one of the few shops that still makes quite a bit of our own products. In fact we will be making items during the show in our storage room, in the parking lot, and in our truck! We are a small family run business and we're proud to say that we've had some of the same employees since the first show! A lot of our girls have regular full time jobs but take time off each November to work the show."
The Southern Christmas Show is filling The Park Expo and Conference Center with hundreds of vendors, including Splinters and Rags, to help you get a jump on your holiday shopping. We can't wait to see you there!
Oct 17, 2019, 12:29 PM