Exhibitor Spotlight: Denise Albright Studio
The holiday season is right around the corner, and with it comes the Southern Christmas Show. Join us at The Park Expo and Conference Center November 14-24, with Preview Night on November 13. Get ready to shop hundreds of vendors, including Denise Albright Studio in Booth #2207. Before you visit with this unique business, enjoy our brief interview below.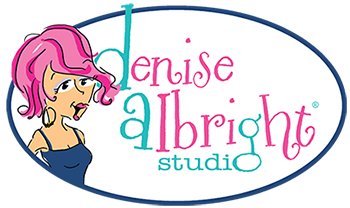 Please describe your products.
"Crush your to-do's...like a Mother! Our products are designed to help busy women manage their wonderfully hectic lives. We offer 2020-2021 planners, weekly & monthly planner pads, meal planner pads, desktop calendars, budgeting tools, planner stickers, gratitude journals, school keepsake and memory scrapbooking items including the mother-saving, turn-key Class Keeper® School Days Binder. In addition, find our other product brands in our booth, too: Reminder Binder®, Peek at the Week®, Dad Pad®, Meal Minder® and Gratitude Finder®. Our mission is to help you get more done in a day in less time so that you have time to spend with those you love!"
What are your best tips for the holiday season?
"Even the most non-traditional holiday plans can make the most epic memories! At least that is our 2019 mantra! In my own family, we in the process of relocating to San Diego the day after Christmas. In the days that lead up to our launch, we will be living in a VRBO rental. Given that all of our household items will have hit the road by November 1st and all of our gifts will need to fit into a carry-on...we are gearing our three young boys up for the most amazing adventure during this very transient state. We plan to get very creative with our holiday decor and gifts to suit the situation. We hope to make this holiday one they will remember because of the moments we shared not the gifts we unwrapped!"
What are your featured items this season?
"Show PROMO: Get a FREE Gift when you spend $25 and subscribe to our tribe! Notably, this is our FIRST TIME exhibiting. While everything is "new" this year, we are so excited to introduce (4) BRAND NEW items including our Gratitude Finder® Gratitude Journals (available in 7 cover styles), the ALL-NEW Budget Binder (a financial workbook to set yourself up for financial success), the Meal Minder® Weekly Menu Planning Pad and the mini Peek at the Week® Weekly Planner Pad. Of course, we'll have all the new 2020-2021 Reminder Binder® Planners and Calendar goodies to keep you on track and on time all year!"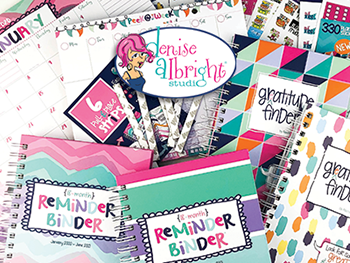 What's your best holiday shopping advice?
"Tag your unwrapped gifts! Say what? It's likely you'll buy 87 gifts at the show, unload your treasures once your home and then it happens...for whom did you buy what?! We suggest bringing a sheet of 30-up address label stickers (or even a trusty roll of masking tape) and write your recipient's names on them. Before you tuck your newfound trinket into your tote bag, TAG IT! When you arrive back at home (or your hotel), you'll recall just who you had in mind for each of those 87 gifts!"
What's your favorite part about being in the Southern Christmas Show?
"We are exclusively an e-commerce business. So it's rare that I get to meet the women who use our products. As a bonafide extrovert, I am giddy at the opportunity to engage with those who stop by our booth. Giddy!"
What's your favorite Christmas movie?
"National Lampoon's Christmas Vacation...having all boys in my house, the gross, silly, awkward moments are ones they most enjoy...so I do, too!"
Is there anything else folks should know about your business?
"We are 100% women-owned, mom-driven, virtual company. Our team consists of (4) women who crush their roles. We value every order like it came from our best friend. We are not selling products as much as we are about building a raving fan club. We offer the most excellent customer service I've ever experienced. My favorite thing to do when a customer calls us with a comment about an item that arrived damaged or is missing, I tell them I'm NOT sending them one...wait for it...then tell them, because I'm sending you TWO! Instantly, I've created a fan who will share it with a friend. This is just one of the simple ways we've managed to keep our team small, but our sales volume mighty. We are proud to be a 7-figure company with zero debt and a team of women who skip to work because they love what they do."
The Southern Christmas Show is the perfect place to start your holiday season. Enjoy tons of festive fun November 14-24, with Preview Night on November 13 and get ready to shop hundreds of businesses like Denise Albright Studio. We can't wait to see y'all there!
Oct 14, 2019, 12:25 PM